Helpful Dental Information
Springfield, OR
When searching for a new dentist, many patients are not sure where to begin. Fortunately, using the right resources and conducting thorough research can help. The right dental information can make the search for a quality dental provider easier.
Mountain Stream Dental in Springfield and the surrounding area can help guide you in making the best decisions for your oral health. Our team offers guidance to new and existing patients. Call us today at (541) 359-3664 to schedule an appointment or learn more about our services.
Finding a Dentist Within a Network
Choosing a new dentist can be challenging, but the right resources can make this task easier. Patients should begin their search by contacting their dental insurance provider. Insurance providers have search tools to help patients determine whether a dentist is within their network. Using this tool, patients can filter their search and locate providers with different specialties.
If you need a specific type of dental care, this tool can help you narrow down your options. They can also search for local network dentists by city, ZIP code, or name. Keep in mind that information on the Internet may not be up-to-date. Providers might have stopped working with certain insurance companies or changed their policies. Before scheduling an appointment, ask the office team whether they accept a specific dental insurance plan.
"Patients should begin their search by contacting their dental insurance provider."
Choosing Between Different Types of Providers
Patients who need specialized services may have to perform some extra research. First, patients must understand what type of care they need. General dentists are a good place to begin. General providers perform routine exams and cleanings. They can also treat many common dental concerns, including cracked or broken teeth, cavities, and gum disease.
Patients with more complex issues that a general dentist can not treat may require a specialist's help. Dental specialists have additional years of training that focus on a specific area of dentistry. Some more specialized treatments that require treatment from a specialized dental provider include:
Endodontic treatment: diagnose and treat tooth pain and perform root canal treatment.
Pediatric treatment: dental care for children from birth through adolescence.
Periodontic treatment: specialized treatment for gum disease and tissue damage.
Prosthodontic treatment: treatments to repair broken teeth and jawbones.
Oral surgery: specialized surgery on the mouth and jaw.
Orthodontic: specialty dentistry dealing with the diagnosis, prevention, and correction of malpositioned teeth, jaws, and bites.
General dentists can recommend the most appropriate provider, provide follow-up care, and monitor patients for treatment complications.
"First, patients must understand what type of care they need."
Understanding Dental Terminology
Most dental patients will see or hear terms in their dentist's office or dental records that they do not understand. It is helpful to understand some of the common dental terms that patients will hear throughout their dental treatment. Many dental insurance providers offer people brochures, flyers, or other supplemental materials. These resources can help patients understand their diagnosis and treatment options.
Online resources can help, too. The ADA offers a glossary of common dental terms. Another helpful resource is the MouthHealthy website, which offers detailed information about oral health topics and terms. Patients can use these resources to research common dental conditions and learn more about at-home care.
"These resources can help patients understand their diagnosis and treatment options."
When To Seek Out a Dentist
Children and adults of all ages need regular dental care. Many people wait until there is a problem or pain to seek out a dentist. However, some of the most serious dental problems cause little to no pain, such as gum disease or an infected tooth. Most providers recommend dental checkups twice a year, but some patients may need additional visits. Routine dental care is a crucial part of a person's teeth and oral health. Our team determines customized care plans for each patient to help them maintain their oral health.
If a dental problem arises between visits, don't wait. Delaying care may allow the problem to worsen. Contact our team right away if experiencing issues, such as mouth or jaw pain, bleeding gums, loose or cracked teeth, or a knocked-out tooth. Swift treatment can save time, trouble, and discomfort.
"Routine dental care is a crucial part of a person's teeth and oral health."
Questions Answered on This Page
People Also Ask
What To Discuss During a Dental Visit
During a dental visit, patients should notify our team about any changes in personal health and medications. Patients should also discuss any changes in their teeth or gums. During the exam, patients should also address any questions or concerns. This is also a good time for patients to learn more about at-home care. Dentistry and oral care are constantly evolving with better at-home dental hygiene products.
If any problems are present, patients should also ask about any necessary changes to their oral care routine. Patients can also ask any questions about treatment options, current oral health, how to improve oral health, and more. It is also important to discuss lifestyle, treatment preferences, and any dental concerns. Our team can then offer individualized guidance based on each patient's unique needs.
"It is also important to discuss lifestyle, treatment preferences, and any dental concerns."
Frequently Asked Questions
Q. How often do I need to see a dentist?
A. Most patients need a dental exam and cleaning every six months. Regular dentist visits help prevent plaque buildup. This allows us to treat dental problems in their early stages. Putting off dental check-ups can lead to big problems later on.
Q. I haven't been to a dentist in a long time. Where should I begin?
A. If it has been a while since a patient's last checkup, do not delay. Schedule a check-up as soon as possible. Patients should let our team know when they had their last exam. If it has been more than a year, the patient may need a more in-depth cleaning, X-rays, or other screenings.
Q. How should I take care of my teeth at home?
A. Brushing and flossing twice a day helps prevent plaque buildup. Use a soft-bristled brush and brush for at least two minutes. Afterward, people should floss their teeth and rinse their mouth. We can provide additional tips on brushing and flossing techniques.
Q. What should I do if I have a dental emergency?
A. Dental emergencies can include a knocked-out or loosened tooth, cracked or chipped tooth, a missing filling, and oral pain or bleeding. If this happens, contact us right away. Dental emergencies can worsen over time, so prompt dental care is essential.
Q. What is gum disease?
A. Gum disease is a serious gum infection that starts when plaque builds up under the gum line and damages soft tissues. Without treatment, gum disease can destroy the bone that supports teeth. Proper oral hygiene and regular dental check-ups can prevent this from occurring.
Call Us Today
The right information and research can make finding the right dentist and treatment easier. Our team at Mountain Stream Dental can provide you with resources and support to guide you to the right treatment option. Call us at (541) 359-3664 to learn more about our services or schedule an appointment.
Helpful Related Links
About our business and website security
Mountain Stream Dental was established in 2020.
We accept the following payment methods: American Express, Cash, Check, Discover, MasterCard, and Visa
We serve patients from the following counties: Lane County
We serve patients from the following cities: Springfield, Eugene, Coburg, Creswell, and Marcola

Norton Safe Web

. View Details

Trend Micro Site Safety Center

. View Details
Related Posts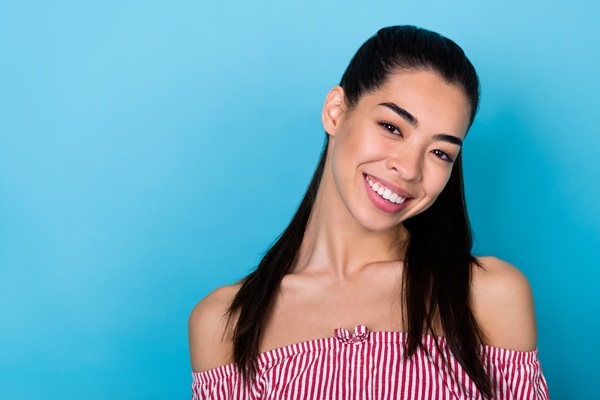 A smile makeover is a dental process that addresses multiple cosmetic concerns. Each smile makeover treatment plan is customized for the patent and their specific treatment needs and goals. Common issues addressed during a smile makeover include teeth stains, damaged teeth (e.g., chips, cracks), enamel erosion, a gummy smile, and teeth loss. The benefits of a…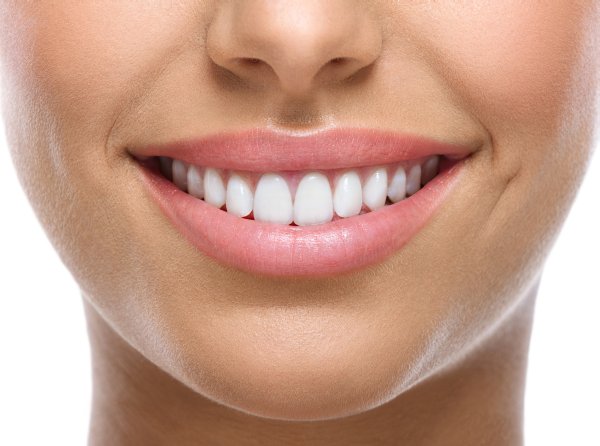 We are committed to providing quality service to residents located In the Springfield, OR area. Our website has additional information about the following topics: Dentist, Cosmetic Dentist, Family Dentist, General Dentist, Emergency Dentist, Dental Implants, Teeth Whitening, Dental Veneers, Dentures and Dental Crowns.
Explore additional topics covered on our website: