Preventative Dental Care
Springfield, OR
We have all heard from a young age that it is important to brush and floss our teeth twice a day. That is only one aspect of caring for the teeth and keeping them healthy. Preventative dental care also includes regular oral exams, professional cleanings, and routine X-rays along with good lifestyle choices such as proper nutrition and hygiene habits.
If it has been a while since you or your family has seen a dentist, it is time for a checkup. Preventative dentistry is available at Mountain Stream Dental in Springfield and the surrounding area. Call us at (541) 359-3664 to schedule an appointment.
The Importance of Preventative Care
According to the Centers for Disease Control and Prevention (CDC), one in four adults suffers from untreated tooth decay. The longer someone waits to visit the dentist, the more likely they are to develop painful and costly dental problems later on. Preventative dental care lowers the risk of developing cavities, gum disease, and other serious dental problems. It can also help reduce dental problems related to some chronic medical conditions such as diabetes.
Oral health is also connected to the health of the entire body. The mouth is a breeding ground for harmful bacteria as well as the entry point to the digestive and respiratory tracts. Without proper oral hygiene, including preventative dentistry, secondary problems can develop such as respiratory and heart disease.
In addition to reducing a family's risk for other health issues, practicing good preventive dental care can save money. While it may not completely eliminate treatments such as fillings, it can go a long way in reducing the need for costly services. In fact, a study by Cigna concluded that, "Customers who did not receive preventive care experienced a 43% increase to their annual dental costs over the same period of time." This illustrates that individuals who practice regular preventive oral health care and visit their dentist as recommended achieve higher cost savings each year.
"The longer someone waits to visit the dentist, the more likely they are to develop painful and costly dental problems later on."
Visit the Dentist Regularly
Dental cleanings and exams allow dentists to identify problems and take care of them immediately. Typically, dental visits are recommended twice a year. However, the American Dental Association recommends that the dentist determine just how often someone needs to be seen based on the patient's current oral health status, and medical and history.
Personalized oral care is vital for good dental health. Family members at high risk for dental problems may benefit from more frequent visits while someone at low risk for dental problems may see the same benefits from fewer trips to the dentist. Our dentist will help determine any potential risk factors and how many follow up appointments are appropriate.
"Dental cleanings and exams allow dentists to identify problems and take care of them immediately."
The Ins and Outs of a Dental Cleaning
A routine dental cleaning represents a major component of preventative dentistry. It is also a good time to find out if there are teeth that could use additional attention while brushing or flossing. These appointments typically include a regular checkup with our dentist to examine the teeth, look for signs of oral cancer, and take any necessary X-rays.
A basic dental cleaning includes a physical exam of the entire mouth, which involves using a small mirror to check around the teeth and gums for any signs of inflammation or other concerns. Our staff will then use small scraping tools to remove plaque and tartar from around the gum line and between the teeth. This is followed by a thorough tooth cleaning using a high-powered electric brush and dental flossing. Patients will have their mouth flushed with water as needed throughout the cleaning process.
Deep cleanings use special techniques to get rid of plaque, tartar and bacteria below the gum line and down to the roots of the teeth. This type of cleaning helps prevent gum disease from advancing and causing tooth loss. Antibiotics, either in an oral form or as a gel or rinse, may be prescribed to help fight bacteria. As this type of cleaning goes below the gum line, a local anesthetic is used to numb the gums.
"A routine dental cleaning is a major component of preventative dentistry."
Making the Right Lifestyle Choices
Lifestyle choices can have a direct effect on a family's dental health. From poor sleep to smoking and piercings, many personal decisions can harm oral health. Using tobacco inhibits your mouth's natural healing properties and makes you more likely to experience dental disease, while the hardware used in piercings in the lips, cheeks or tongue can cause gum recession and chipped teeth.
A healthy diet can also prevent dental issues down the road. A diet lacking in certain nutrients may make it more difficult for tissues in the mouth to resist infection, which can contribute to gum disease. This is a major contributor to tooth loss in adults.
It is best to limit the intake of excess sugar. Sugar is the bacteria's food of choice and can lead to tooth decay and gum disease. Many foods and drinks packed with sugar are also acidic, which can break down a tooth's protective enamel. Drink plenty of water and eat a variety of foods from the five major food groups. The vitamins and minerals provided in such foods assist with oral health.
"Lifestyle choices can have a direct effect on a family's dental health."
Questions Answered on This Page
People Also Ask
Treatments to Consider
In addition to regular checkups and cleanings, a dentist may suggest other services to assist with a family's preventative dental care. These may include fluoride or dental sealants. These services and treatments provide another protective layer to help combat tooth decay.
Topical fluorides strengthen existing teeth, making them more decay-resistant. Many dentists provide these treatments to children under 18. For people who are predisposed to cavities or decay, a special gel for daily home use may be recommended.
Dental sealants are thin, plastic coatings painting on the chewing surface of teeth. They shield the teeth from food debris and bacteria responsible for cavities. The teeth are thoroughly cleaned and then the sealant is applied. It is hardened using a laser or ultraviolet light to fuse it to the teeth. The entire process takes less than an hour.
"In addition to regular checkups and cleanings, a dentist may suggest other services to assist with a family's preventative dental care."
Frequently Asked Questions
Q. What is preventative dentistry?
A. Preventative dentistry is specific care designed to keep your teeth and gums healthy. It involves regular dental visits along with good lifestyle habits like brushing and flossing. Taking care of your teeth and gums can help prevent the need for high-cost treatments in the future.
Q. How often do I need to see the dentist for preventative dental care?
A. For most people, two visits to the dentist a year are recommended. However, our dentist may suggest additional visits if problems are detected, or if the patient is at high risk for oral health issues. During these visits, patients receive a professional cleaning, any necessary X-rays, and an overall examination of the mouth.
Q. I have not seen the dentist in a long time. Now what?
A. Patients avoid the dentist for a number of reasons. It is never too late to resume healthy oral health habits. The first step is calling our staff at (541) 359-3664 to make an appointment. We will identify any dental conditions and work to restore your oral health.
Q. What happens during a dental cleaning and exam?
A. Dental cleanings and exams involve the removal of plaque and tartar from the teeth, a professional cleaning, any necessary X-rays and a thorough exam by our dentist to look for any oral health issues. Regular checkups can help catch potential problems before they get worse.
Q. Why do I need X-rays?
A. X-rays are an important diagnostic tool to help identify problems inside your teeth or beneath the gum line before they become a more serious problem. This can potentially save you money and unnecessary pain.
Q. I brush my teeth every day. Why do I need a professional cleaning?
A. Regular care and professional cleanings from a dentist are a major component of preventative dental care. Brushing alone does not get all of the plaque and tartar that can become trapped in the ridges of your teeth. Once tartar has developed, you are more susceptible to cavities, gum disease and other problems.
Schedule Your Preventative Visit Today
If it's been some time since you've scheduled preventative dental care, call us at 541-359-3664 for more assistance to start the journey to better oral health.
Helpful Related Links
About our business and website security
Mountain Stream Dental was established in 2020.
We accept the following payment methods: American Express, Cash, Check, Discover, MasterCard, and Visa
We serve patients from the following counties: Lane County
We serve patients from the following cities: Springfield, Eugene, Coburg, Creswell, and Marcola

Norton Safe Web

. View Details

Trend Micro Site Safety Center

. View Details
Related Posts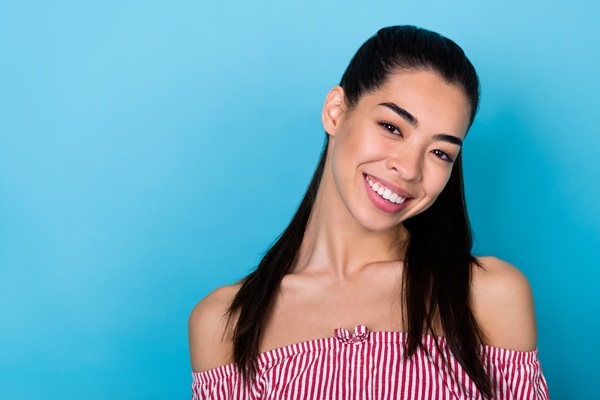 A smile makeover is a dental process that addresses multiple cosmetic concerns. Each smile makeover treatment plan is customized for the patent and their specific treatment needs and goals. Common issues addressed during a smile makeover include teeth stains, damaged teeth (e.g., chips, cracks), enamel erosion, a gummy smile, and teeth loss. The benefits of a…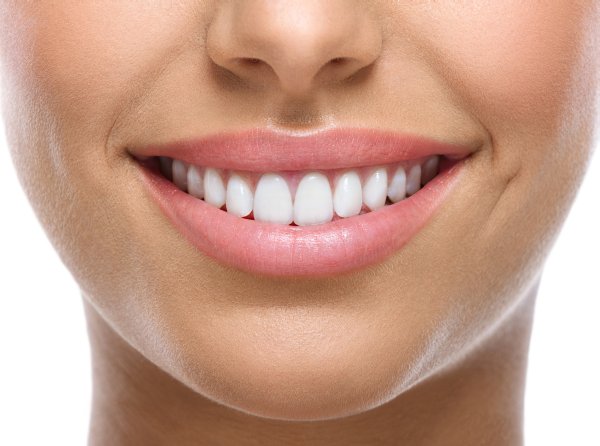 We are committed to providing quality service to residents located In the Springfield, OR area. Our website has additional information about the following topics: Dentist, Cosmetic Dentist, Family Dentist, General Dentist, Emergency Dentist, Dental Implants, Teeth Whitening, Dental Veneers, Dentures and Dental Crowns.
Explore additional topics covered on our website: