Dentures and Partial Dentures
Springfield, OR
Dentures and partial dentures are most commonly associated with seniors, but many young people wear them too. According to the National Health and Nutrition Examination Survey, adult tooth loss has been on the decline since the 1960s. Even so, many Americans rely on dentures to improve not just their smiles but also their speech and ability to chew food comfortably.
Dentures and partial dentures are available at Mountain Stream Dental in Springfield and the surrounding area. Dentures and partial dentures fill any tooth loss gaps with false teeth. We offer a range of tooth replacement options. If you are ready to learn more about the available options, reach out to us by phone (541) 359-3664.
Reasons to Get Dentures
Dentures are not the only tooth replacement option. Implants have become more popular in recent years. However, not every tooth replacement option is the right choice for every patient. Here are several reasons people may prefer dentures to other tooth replacement options:
Dentures may be an affordable solution to tooth loss: Other tooth replacement options tend to cost more, usually contingent upon the insurance provider. Traditional full dentures and partial dentures are typically more cost-efficient than the alternatives. This is true even when factoring in the cost of replacing the dentures every 5-10 years.
Lower risk associated with denture procedure: The patient prefers to avoid the risk of a potentially painful bridge failure. Dental implants require more invasive surgery, by nature making them riskier. Age and potential bone loss can increase risk.
Dentures can be received relatively quickly: The denture process typically takes less time than implant procedures. Dental implants may take a year or more to complete. Healing periods between steps may last for up to six months.
The tooth replacement method the patient chooses depends on their unique situation. One should examine all their options when making this decision. Our team can offer the guidance you need in deciding if dentures are right for you.
"Traditional full dentures and partial dentures are typically more cost-efficient than the alternatives."
The Denture Process
Typically, the process starts with taking an impression of the mouth. From that, the dentist creates a model using dental stone as a cast. Our team may ask the patient to try several different sets of sterilized dentures to determine the ideal fit and the preferred color and size of teeth. After these selections, the dentist may make some adjustments to the cast. Then, it is sent to a dental laboratory for completion.
At the dental laboratory, technicians may create a wax version of the gum line. These technicians make the replacement teeth from a material that closely resembles real teeth known as resin. Virtually, all labs seek approval from the patient and dentist before proceeding with the finishing touches.
Following approval, the technician removes the wax and replaces it with acrylic. This looks far more realistic. This process entails boiling the wax out, drilling holes in the teeth, and injecting the acrylic. Finally, technicians clean up the teeth and polish the appliance. The entire process may require the patient to visit the dentist's office four to five times.
"Our team may ask the patient to try several different sets of sterilized dentures to determine the ideal fit as well as the preferred color and size of teeth."
Types of Dentures
When considering dentures, patients can choose between full and partial dentures. In fact, over the past few years, dentists created hybrids with other dental treatments to provide patients with even more options. Here is a shortlist of denture options one can consider:
Full Dentures

Most commonly used by seniors, these dentures replace a complete set of teeth. They sit directly on top of the gums. Some patients are good candidates for immediate placement. In this instance, the dentist places the previously made dentures immediately after the extraction of the teeth. For everyone else, the dentist may recommend waiting eight to 12 weeks after teeth removal.

Partial Dentures

If the patient still has a number of healthy teeth left, the dentist may recommend partial dentures. This usually requires the use of a metal piece to which a pink-colored base is attached. The metal helps to anchor the false teeth to the natural teeth to prevent movement.

Implant-Supported Dentures

This method blends dental implants with dentures. Instead of anchoring all the teeth in place individually, the dentist may add several dental implants that hold the full upper and/or lower set in place. Dentists may use this for partial dentures too. These dentures are not removable once in place. Please note that not all patients are good candidates for these.

Overdentures or Snap-In Dentures

When patients prefer to retain the ability to remove dentures, but like the stability of implants, they may opt for overdentures. These are handy in instances where a person has no teeth, as the dental implants provide an anchor that the teeth can sit on. For even more excellent stability, patients may opt for snap-in dentures. In this case, the implants have locator receptors, and the dentures have attachments. These work together to snap the dentures into place for a snug fit.
The option a patient chooses will depend on that patient's unique situation and health. Our team is available to discuss all the options. We will help you determine the right one for you.
"In fact, over the past few years, dentists created hybrids with other dental treatments to provide patients with even more options."
How to Care for Dentures
Dentures do require ongoing maintenance outside of the typical oral hygiene routine. Many people believe they can set dentures down by the side of the bed. However, this can lead to warping and cracking over time.
Patients should soak dentures overnight. Avoid hot water, as this may also cause warping. Never use a denture solution directly in the mouth. Patients who use denture solutions should rinse thoroughly before placing dentures in the mouth because denture solutions should not be ingested. Our team can help you determine if a solution is right for your regimen.
It is also important to note that dentures require cleaning, just like regular teeth do. Whenever possible, remove dentures after eating or drinking and rinse them to get rid of food particles. Patients should brush dentures at least once per day. Dentists recommend a soft-bristled brush as a more abrasive brush may cause damage over time.
Even if no teeth remain, continued dental hygiene is essential. Brush the teeth and gums and floss any remaining teeth. Patients may use gauze or a soft bristled toothbrush to clean the cheeks, roof of the mouth, and the tongue. Finally, people who use adhesives should take care to remove it.
"Dentures do require ongoing maintenance outside of the typical oral hygiene routine."
Questions Answered on This Page
People Also Ask
Common Myths and Misconceptions
One of the most common myths we hear about dentures is that once a patient gets their dentures created and placed, they are set for life. Dentures typically last for five to 10 years. Since this is a long time, patients may wonder how to know when they need new dentures. If the color has changed dramatically or there is physical damage, dentures may need replacement. A common telling sign is when they no longer fit securely.
Some people believe that if they remove all their teeth and get full dentures, they will never need to set foot in a dentist's office again.This is not true and regular dental visits are still necessary. Dentists are in the best position to tell patients whether or not they need to get their dentures repaired or replaced. In fact, the dentist may adjust dentures during annual or bi-annual visits to keep them fitting correctly. Dentists also pay keen attention to gum health especially if the patient smokes or suffers from an illness affecting the gums.
"Some people may also believe that if they remove all their teeth and get full dentures, they'll never need to set foot in a dentist's office again."
Frequently Asked Questions
Q. Will dentures change my appearance?
A. When patients lose their teeth, the bone loss may begin to cause the cheek to look hollow and sunken. Dentures can help to fill out space and retain the face's original shape. Having a full set of teeth that look beautiful and healthy also improves a person's appearance and overall confidence.
Q. Is it difficult to eat with dentures?
A. Eating with dentures may feel uncomfortable for a few weeks, just as when people get braces for the first time. However, over time, it becomes easier. In the beginning, try to stay away from foods that meet any of the following criteria:
Sharp-edged
Tough
Sticky
Hot
Q. Are there any risks associated with dentures?
A. A 2015 study published by the National Institute of Health found that seniors who wore dentures while they slept long-term faced a higher risk of developing pneumonia. The CDC also believes dentures may negatively affect nutrition. They attribute this to denture wearers avoiding fruits and vegetables because they are more difficult to chew.
Q. Are Adhesives Necessary?
A. Patients who have lost all their natural teeth may require adhesives, while others may not. Even so, patients with only partial tooth loss may choose to use adhesives for additional support. It may also assist people suffering from neurological disabilities, dry mouth, or who take certain medications.
Q. How Much Do Dentures Cost?
A. Dentures tend to be more affordable than other tooth replacement options. Each case is different, and the individual selections a patient makes can affect the cost. Generally speaking, dentures offer the most cost-effective full tooth replacement. When patients choose hybrid options that involve implants, the price may increase for each implant added.
Q. How Can I Pay for Dentures?
A. Dental insurance may cover the cost of dentures. However, there may be a waiting period due to a pre-existing condition. Some patients rely on dental savings plans. Your insurance provider can discuss with you the details.
Book Your Appointment Today
Have you decided that dentures are right for you? If not, consider speaking with our team to see what your options are. For more information, call us at (541) 359-3664
Helpful Related Links
About our business and website security
Mountain Stream Dental was established in 2020.
We accept the following payment methods: American Express, Cash, Check, Discover, MasterCard, and Visa
We serve patients from the following counties: Lane County
We serve patients from the following cities: Springfield, Eugene, Coburg, Creswell, and Marcola

Norton Safe Web

. View Details

Trend Micro Site Safety Center

. View Details
Related Posts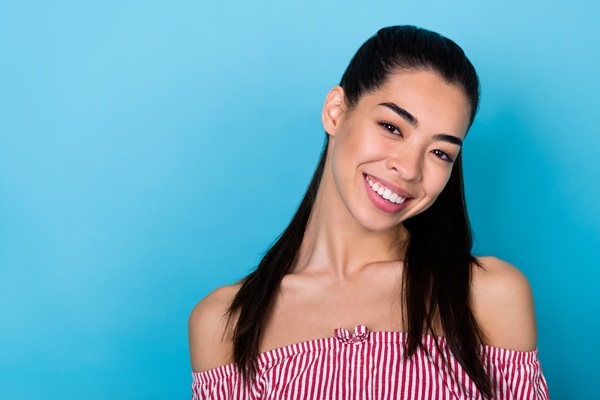 A smile makeover is a dental process that addresses multiple cosmetic concerns. Each smile makeover treatment plan is customized for the patent and their specific treatment needs and goals. Common issues addressed during a smile makeover include teeth stains, damaged teeth (e.g., chips, cracks), enamel erosion, a gummy smile, and teeth loss. The benefits of a…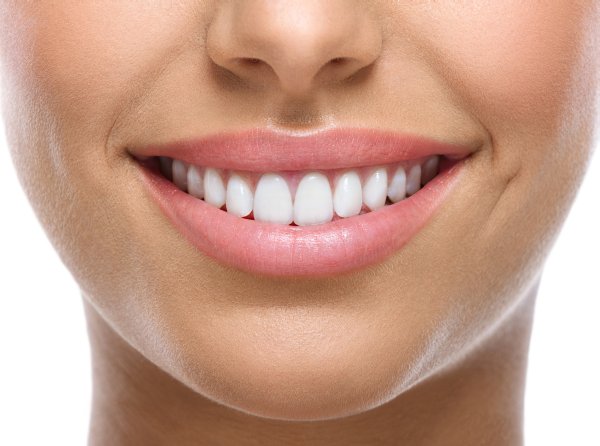 We are committed to providing quality service to residents located In the Springfield, OR area. Our website has additional information about the following topics: Dentist, Cosmetic Dentist, Family Dentist, General Dentist, Emergency Dentist, Dental Implants, Teeth Whitening, Dental Veneers, Dentures and Dental Crowns.
Explore additional topics covered on our website: